Moving large, heavy objects from A to B sounds like a no-brainer, but it is always easier said than done. This is why we thought you might find this laundry machine removal guide useful when it comes to preparing for a relocation. To Successfully Move Your Washing Machine You'll Need: Heavy-duty furniture dolly; Bucket; Blanket; Cord/Rope; Wrench; Towel; Two professional removalists 1 Truck; Laundry Machine Removal Steps: 1.Empty the washing machine and set it to a short 30 cycle. This will rinse it and allow the water in the hoses to drain into the washer tub. Afterwards set the machine to spin, allowing the water to drain out. 2. Shut both hot and cold water supply and wipe it clean. Disconnect from the power supply. Unplug the electrical cord and secure it with tape at the back of the machine. 3. Now its time to unplug the draining hose from the drain pipe and the water hoses from the water lines. Place a bucket at the back of the machine under the water lines. Surround the bucket with several towels to make sure there are no water spills. Water will just make everything more messy. 4. Store all removable parts and lines that come with your washer in the tub. This will ensure no parts are lost or forgotten. 5. Center the laundry machine on the furniture dolly. If you have hired professional furniture removalists they will do that for you. Secure the washer with a rope. 6. Cover the washing machine with the blanket. This way you will not only protect your walls and other furniture from any damage the laundry machine can cause, but you will prevent its surface from being scratched too. Image Credit:...
read more
Tags:
move a laundry machine
,
removal tips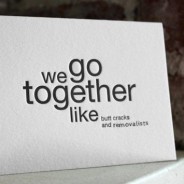 We have identified some of the biggest pitfalls and challenges that most people come across during a move. Our purpose is not to scare you, but to warn you, so you can avoid them! Avoid Dodgy Removals! Not only they can damage, lose and ruin your stuff, but also butt cracks, eww… You will recognise a good removals company by their clear terms and conditions, and no hidden costs policy. Avoid Getting Dumped! And no, not just by someone you love. If you choose poorly a removals company, you can get dumped days before your move. Why? Dodgy removalists (as the ones mentioned above) will offer a low starting price and agree on a date with you (which is great), but then other people will call them and when they see there is an increasing interest for this particular service on that particular day, they will quote them a higher price. Once someone agrees, you will get the "We're sorry, it's not you, it's us" text. Insurance – Better Safe than Sorry! When it comes to hiring a removals company, make sure they are vetted, allowed to work in the country and are COVERED by insurance. Not only you protect your stuff, but you will also avoid getting in trouble. If the company you are hiring is not covered by the necessary insurance policies you won't get compensated for any damage that may be caused to your belongings. What is worse, hiring someone who is not allowed to work in the country, is not insured and  ends up getting hurt during heavy lifting will be totally on you! Packing valuables improperly! There is nothing like packing a box full of valuables and forgetting to secure the bottom of the box with tape. Hopefully, you hired a team of move out cleaners to pick up the shattered pieces too… Oh, well! professional companies on the other hand can send expert removalists to pack things for you in a professional manner. Even if you hire the most careful people, if your items are not packed carefully, you might still damage them on the journey. Not Leaving Enough Time Most people leave everything to the last possible minute. Imagine the following situations. You have told your landlord, you will be out of the house by 5 pm. He expects the place to be cleaned and ready for the next tenants who are planning to come by 5:30. This sounds like a good plan in general, if only just the removalists didn't arrive so late! And then you had to hold the end of lease team for an extra hour. They are pissed, your landlord is pissed and then the new tenants are pissed as they can't move straight in, so they have to hold their removals team longer and now their removals team is pissed. You get the point it means a lot of extra, extra...
read more
Tags:
removal disasters
​Moving with a refrigerator? No problem. No two professional removalists will be scared by the sight of a fridge, unless of course the fridge is in poor condition, dirty and full of leftovers and food. You are probably even wondering why write a blog post about the whole process, since it is no rocket science. As true as this is, there are certain risks. An unfortunate mistake may lead to a warranty void on your appliance, a serious damage, or even harm to the person moving it (always choose insured removalists just in case). So How To Move a Fridge? 1. First and most importantly unplug the fridge at least 24 hours before the move. Defrost the freezer compartment and clean. 2.  Every fridge that is going to be moved must be emptied and thoroughly disinfected and wiped clean. Not only any items left in the fridge will weigh, roll around inside and end up damaging the glass/plastic parts of the unit, but might spill too. It is really just common sense to pack food separately (in a cooling bag), or consume it. We would advice you to consume all perishables before the move and to plan your meals accordingly, so you won't have to move or throw any of it away.  Any food you haven't consumed will end up not being properly refrigerated as the fridge needs to be unplugged 24 hours prior the move as mentioned above, so you don't have much of a choice, really. 2. Remove the racks and ice cube trays and pack separately, or secure inside the fridge so they don't move. 3. If your fridge has an ice-maker disconnect from the water source and make sure it is drained completely. 4. Close and secure the doors. Fasten both the fridge and freezer doors and use a cord to keep them from opening. 5. If the move takes longer, or your fridge is going to stay stored for a while make sure you open the doors slightly to allow air flow, or apply vanilla extract on the inside to prevent mould and mildew. 6. Leave it to the professional removalists. We will come completely equipped with a heavy-duty moving dolly. It will hold the refrigerator's weight and will ease during the move. The dangers of moving a fridge on your own is that if you tilt it improperly, or place it inside the truck on its side or back the oil in the compressor may flow into the cooling tubes. If it doesn't drain from the cooling tubes properly, even after it has been returned to its original upright position, the fridge won't cool properly. We hope this was helpful. If you are looking forward to a move...
read more
Tags:
fridge removals
,
move a fridge
If you are looking forward to a relocation, with us you can get the largest variety of removal services even for your biggest and heaviest objects. At Paul's Removals, we now offer both piano and pool table removals to assist you with every aspect of your move. No job is too big, or too heavy for our furniture removalists. Both Piano and Pool Table Removal Services Include: 24/7 customer support and flexible booking appointments during weekends, holidays, evenings and odd hours at no extra charge; We offer 15% discount for combining services; We bring all equipment needed. This is one of the problems with amateur removalists – they just haven't invested in quality equipment and packaging materials. On the other hand we will bring a heavy-duty furniture dolly, ropes, blankets, protectors and of course enough man power for everything to be moved quickly and seamlessly; We have the expertise to carefully disassemble elements that won't go through tight doors and awkward corners (if neeeded we will bring along our expert handyman). We will carefully assemble everything when we transport the item to your new place. Our removalists are insured against possible damage and harmful accidents. Both pianos and pool tables are heavy and at times dangerous to carry and move. We have trained and insured all our piano and pool table movers against the unlikely event of damage. If You Need Paul's Piano Removals Make sure your piano is an upright model. Give it a thorough cleaning before. Usually upright pianos take on average 2 to 4 people for the moving. If you would like to save time and money, you can prep your piano by padding it with blankets. You can wrap it up and use ropes to secure the blankets. This method works brilliantly in two ways – you get to protect the surface of your piano from scratching it and you get to keep all other surfaces at home from the possible damage a piano can cause. We will double check if the wrap is good before we handle the move. If you don't feel comfortable doing that on your own, please don't worry – we know how to handle it. If You Need Paul's Pool Table Removals All that is left for you to do is clear the way. Make sure boxes and other pieces of furniture are not blocking the corridors and exits. In case the pool table cannot be moved without being disassembled first, we will bring our expert handyman along. Give us a call today at 03 8566 7514 and we will walk you through our procedures and rates and will help you book the most convenient time for your move. ...
read more
Relocations are not only stressful and tiring, but expensive too. It is actually most people who say they can handle the stress, but not the cost. In order to make it more bearable for you, our professional removalists give a few tips on how to minimise the cost of a removal service. 1. Book as early as possible. Some removal companies offer an early-bird discount for services booked 6-9 weeks ahead. 2. Get your estimates right. Make sure the information you give to your removalists of choice, is as accurate as possible. The failure to mention items, or their size and weight might incur in further charges; 3. Choose a good time for a relocation. Weekdays are okay as most people are at work, just make sure you don't pick time slots that usually coincide with peak hours in your area. If the traffic is at an offensive level, the relocation will take much longer than expected and that's not in your best interest. The roads on weekends are usually better, but companies are sometimes fully-booked. 4. Get it all done and over with using the same company's services. Need both removals and end of lease cleaning – no problem! We offer move out cleaning with up to 15% discount for combining the two services. Not only one will co-ordinate the cleaning and removals (i.e. you save time), but you will also get the discount. Win-win! 5. De-clutter as much as possible. No need to take something old, if you are not going to use it anyway. One lamp and one box can make all the difference between one truck and two. If you don't know what to do with your stuff, here are a few ideas: Give to charity; Recycle; Organise a garage sale – you won't get that much money out of it, but it will still cover a part of your...
read more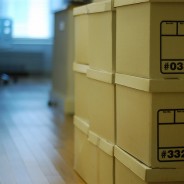 There comes a moment in everyone's life when they have to move. Whether it be out of the family house, or with their family in a bigger home there's the same amount of questions that arise. How do I handle this move? Will it cost me a fortune? Who should I ask for help? Having years of experience in the area, we at Paul's Removals Melbourne have found the answers to these questions and have mastered a system that will make your move easier and stress-free. Having said that, here is what we have found during the years about moving and, particularly about asking friends to help you move. Asking Friends to Help You Move: Advantages: – There will always be people who would want to join in and help you. Moving is a strenuous task, as we will explore further, but there are people who might be insulted if you don't ask them for help. Make sure you thank them enough! If there are way too many volunteers to help you can organise them in crews. A crew to pack the old place in the morning and a fresh new group of people to help you with the heavy lifting. Family and friends who want to help, but are not fit to lift heavy items can help with packing. – You save money. It is unlikely that your friends will charge you. This is the main benefit when it comes to asking friends for help during a house relocation; – You can ask them for spare supplies. If they have carton boxes, tape or bags and suitcases they don't need, you can get these without spending a dime. Make sure you have them on the day of the move, or a few days in advance when you will be packing. This will save you time and headaches. – You can make a day out of it and share your relocation with your closest friends and family members. Moving homes is exciting and handling it with friends adds up on the memories. Spending the last few moments in that house together, while opening a can of beer and drinking to your new beginning is something you will all cherish in the years to come. Disadvantages: – You have to take into an account their availability. Unlike professional removalists who work full-time and are able to tackle a move during odd hours and workdays, friends have jobs and families. This means you have to organise your group of friends and fit your move into their busy schedules. – Sometimes there is pressure that accumulates during a move. You, your family and your friends might have a different vision of how the move should be handled and this can create unwanted tension between people. Avoid the escalating of this at any cost. You really don't want to fight people on the day of your move. – Your friends don't have insurance policies covering them against damage of your property, or possible accidents that can occur, mainly due to the heavy lifting. It is tempting to ask a friend to help you move, but it is rare that we stop and think 'what if'. What if this person accidentally strains and hurts his back, drops my super expensive 42" Smart TV in...
read more
Tags:
house removals
At Paul's Removals Melbourne we believe in security. We believe that your belongings, your home and all your valuables should be secured before, during and after relocation. We have made it our mission to raise awareness of potential dangerous items that can ruin your move, tips how to secure your home while you are gone and how to protect yourself against scam removalist companies that want to rip you off. We believe security should be easily accessible, which is why every home should have a security safe and here we will give you a few tips how to relocate yours if you need to. Ways to Move a safe: Move from one location to another; Move from one room of the house to another room in the same house; Remove and dispose the safe completely; A security safe can also be moved up and down the stairs, through the windows and using the lift shack; How To Relocate a Security Safe? There are a few types of safes that are commonly moved: freestanidng safes, cash deposit safes, fire proof cabinets and gun safes. Depending on the size of your safe you might need anything from 1 to 4 removalists to help you relocate it successfully; For larger safes you may need a team of house removalists equipped with a heavy-duty furniture dolly and rope to keep your safe tight. The safe itself is valuable as most models are expensive too. A possible damage to the safe may ruin the mechanisms that make it safe on the first place. Avoid damaging it during a move! Depending on the mechanisms of your safe, you might want to call the manufacturer and check if there are any special requirements. In the worst case scenario you might need a safe engineer to help you relocate your safe and set it up once you have moved in. When looking for a Melbourne removals company, make sure you choose one who's employees are thoroughly-vetted and trained. This will ensure the safety of all your valuables. Have a safe...
read more
Tags:
moving with a safe
Maybe you want to remove yourself from the big city and go to your favourite holiday destination for one last time this season, or you want to find peace and quiet some place else preferably far, far away? Whatever you choose will be perfectly fine as long as you take all measures to protect and secure your house and furniture while on a leave. How To Secure Your Home? 1. Unplug all electrical appliances. This way you will ensure that if there is a sudden power cut, none of your appliances will cause a short circuit, or will get damaged by the power cut. Double check when you leave. There is nothing worse than worrying whether you switched off the iron, the hobs, etc. etc. 2. Turn taps off and switch off your water heater. Double check and fix all your leakages prior to your leave. One good thing of moving away for a while is that your household bills shrink, unless you leave something on and your pipes and taps are leaking. 3. Arrange for someone to visit and check on your home occasionally if you have pets or plants that need to be taken care of.  And while they are feeding your fish, you might ask them to collect all the letters, newspapers, deliveries and other junk mail that gets dropped by your home. Mail that has not been picked only attracts unwanted attention and shows strangers there hasn't been anyone home lately. 4. Try not to show-off on facebook or twitter where are you going. You never know who reads it. It is very common for someone to get robbed right after sharing a status with details of his/her holiday. Just let your closest family members and friends know. 5. Finally, according to our professional removalists it is also important to be alert during relocations and while packing and loading. Most owners are quite stressed during a move and it is quite easy to forget about locking your house, or vehicle when you are done, to leave a window, or door open, or to completely ignore the fact that a random stranger is lurking around your backyard. For this reason we recommend you check out our home security guidelines during relocation. Hopefully you found these tips helpful. It is a lot easier to move away for a while when you know your home will be safe and sound while you are gone. Now, go have...
read more
Tags:
home security during relocation
Planning a move is stressful and strenuous, but it could also be exciting and the start of many great things. Here is how to quickly plan your relocation with all resources you need. 1. Good Planning is essential – make sure you have planned everything from start to finish. – set up a date for the relocation – weekends are the best as you have two days – one for moving and end of lease cleaning and one for unpacking; – research removals companies, compare quotes, quality and availability (some removals companies like us work on weekends at no extra cost); – Have a checklist 4-8 weeks prior to the move. Complete small tasks every day and you won't be overwhelmed when the day approaches. This sample checklist will help you do just that. Download our moving house checklist in A4. 2. Before moving homes and calling removals companies for quotes, get your own estimates right. Decide what you need professional help with. No need to call and get a quote for a desk, you will end up throwing away later. It seems obvious, but it is a mistake people make. De-clutter your home and see what you are going to leave and what you are going to take. This will save precious time and money. 3. Get quality packing materials – you will need boxes, bags, tape, scissors,markers and labels. Lots of labels. When it comes to labelling your boxes, we say there can't be too many labels, which is why we have made and offer this free printable for you to use when packing. To download in A4, click here. Boxes that are labelled will later quickly go to the designated rooms and will be handled as marked – fragile items with extra care, etc. This will also help you unpack essentials first as you will actually know where you put them. 4. Get familiar with the list of items our removalists will not move. 5. Combine end of lease cleaning + removals. Some companies offer a full package of removal services and offer discounts. Not only you get everything done, but you do it on a deal...
read more
When it comes to offering a quality service, every  are trained to move almost everything. Almost. Even though no job is too big or too small for us and we offer packing solutions and advice, there are things that we will absolutely NOT MOVE even if you pay and beg us to. We do this to protect our quick pick movers. For instance, a furniture removalist recently found himself in a house with one too many items for moving and had to call the bomb squad. Apparently the man got more than he bargained for when he found two old bombs, a gun and hidden money in a property in Bayswater, a suburban area in Victoria.  In order to avoid any harm or damage done on our employees we will not remove: Hazardous Items: Ammunition; Firearms; Fire Extinguishers; Ammonia; Aerosol cans; Poison; Pesticides; Bleach; Propane tanks; Kerosine; Fuels and Flammable Oils; Fireworks; Matches; Paints; Charcoal fluid; Other Pool, Garden and Household Chemicals; In general weapons, firearms, chemicals,  poisons and flammables of all kinds are a no-no during a relocation. Not only they can harm the movers carrying them, but they can also get in touch with other items in the van and cause damage to your boxes and the vehicle. Perishables: Frozen food and food of any kind, really; Plants; Canned Food; Try to consume, or give away all the food you have in your fridge and freezer prior to the relocation. Every fridge that is to be moved should be defrosted, empty and clean. Plants make the list because a longer journey with the plant can be damaging to the plant itself and can possibly introduce new pests in your new home. The new pest may simply hitch the ride via your plant. For this reason plants are often your responsibility. We recommend you keep in your own vehicle the following: Valuables (and pets) – Pets – it's best to keep the pet with the owner. – Irreplaceable items with sentimental value, like photo albums, personal letters, diaries, etc.; – Jewelry; – Cash; – Furs; – Mobile phones and lap tops; – Important personal papers (wills, marriage certificates, birth certificates, personal documents, plane tickets, etc.) – Collections (stamps, coins, etc) – Prescription drugs needed for immediate...
read more
Tags:
packing solutions
,
removalist