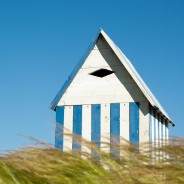 There are many situations in life when you might be forced to leave your big family house and to downsize significantly. Often when the children abandon the family nest, parents either can't afford to pay the mortgage and taxes for the property, or don't see the point of living alone in a big house But how to downsize when you have a lifetime worth of stuff. The amount of clutter accumulated over the years is very often overwhelming. What to do with it all? Is it worth transporting it and if you somehow manage the cost, can you manage to fit it in your new house? Probably not. So here's how to downsize in style. #1 Plan Ahead We say that a lot and it seems to be our solution to everything, right? Well that's because it is. Planning ahead will help you keep track of the items you use and you don't use. Mark your clothes and your stuff and if you haven't used them in 6 months, you don't need them. Simple as that. On moving day you won't be that frustrated when you have to pick this lamp, or that lamp. You will know what you've used and what you haven't and what you haven't used simply goes. #2 Unload the Emotional Burden Sort out your emotions too. It is true what most people say that there are powerful emotions lurking amidst items we keep. That being said we tend to grow quite attached to things, places and people, even if they no longer do us any good. In such a case sort out your emotions and take a hard look at your belongings. Do you really need to pack, load and pay for an item to be transported and then to unload and unpack it only to find it doesn't fit your new lifestyle? If the answer is yes, think about whether it really has that much significance to you #3 Start Small De-cluttering is not an easy task and especially if you have accumulated a lot of stuff over the past years, take it one item at a time. No one would really expect you to let go of everything in one day. This is one reason you need to really plan ahead and spend an hour or two a day. Start from a drawer and move on to the garage, attic and basement where you will have more work to do. If you need professional tips and help to organise your move to a smaller home, do not hesitate to give us a call at: 03 8566 7514 and we will give you a free quote,tips on how to prepare your items for our vans and will help you book the removalist service you need. Image Credit:...
read more
Tags:
moving
We always emphasize on the importance of choosing the right company for your relocation. It's true – choosing the most capable partners for your journey will ensure a smooth move. However, you need to help too. Often, when we are asked to carry a move, we try to inform all our clients about these three crucial things. What Our Removalists Want Customers To Know 1. Estimates. It's very important for us to get people's estimates rights when we give them a quote. Most people don't realize that a single box, or a piece of furniture can make all the difference between one truck and two. It's very important for them to consider what they'll take and what they'll leave PRIOR to the move. This will save them money and will help us give them accurate quotes. 2. Labels. In our company we have a motto – "there can never be too many labels". That being said its important both for us and for the client if the boxes are labelled correctly. It is crucial for the health of our removalists when there is "Heavy" label, signalling that two people should attempt to lift a single box. In addition, it is also important to mark items as "Fragile", "This Side Up", etc. Labels will also guide us as to where to place the box in your new place. If you have utensils in the box, mark them with a Label that says: "Kitchen". 3. Tips. People shouldn't worry about tipping our removalists as they are already well-paid for the job and we do not request a tip. Of course, if our clients are happy with the job our removalists have done, they can always tip them a percentage of the whole bill. We usually advice people to tip an amount that can be separated between the people who did the move. If there are three removalists doing the job, best thing to do is to tip them an amount that is divisible by three. If you want to request a removal service, or need more information, call 03 8566 7514 and we will be happy to guide you through our list of services and...
read more
Tags:
removal services
Allens Saunders once said: "Life is what happens while you are busy making other plans" and we believe truer words have never been spoken! Sometimes we have one thing in mind, but life happens and we just need to adapt and make it work. The same applies when you need to rush a big move during a very limited time frame with no mistakes allowed. These situations as undesirable as they are, usually occur when: A family member had a shift in job duties and needs to quickly move to another city, country or continent; A family member suffered a health condition that require them to move away for better treatment; A relationship break down causes one of the spouses to quickly move out; Issues with landlord – the landlord wants you out before your contract has expired; Rushing a Move: What To Do 1. Start researching for local removalists. Find a removals company that would be willing to carry a move on such a short notice and can fit you in their schedule without ripping you off.  Finding the adequate help for your house relocation is one of the most important things to take care of as soon as possible. 2. Get organising quickly. One of the first and most important things you need is to get moving supplies faster than fast, so you can get packing. The supplies you need include: checklist, cardboard boxes, bin bags, tape, scissors, labels, markers, bubble wrap, carton markings (or labels again); 3. Get on with planning and filling a checklist. Filling a checklist may seem like a waste of time, but you will be glad you did, because it will eventually save you more time on the long run (as well as many headaches). That being said you need to quickly write down the things you are taking with you. 4. De-clutter. If you are rushing a big move, you need to get rid of as many items you don't need, never use and are outdated, worn out and broken down. Give away and dispose as much as you can. Because you need to pack, load, transport, unload, unpack and find place for every thing you take, you need to think about the cost and time it will take you to move everything. Besides, do you really need everything? Now would also be a good time to ask friends and family for assistance. 5. Don't forget online resources. Keep track of your move, using mobile apps, set reminders, send e-mails and use the web to download and print change of address forms. You can also find online real estate agents that can quickly find you a new place to rent or buy so you have a place to move to; Also put your house up for sale if it is applicable. ​Hopefully, these few tips give you an idea where to start from. If you need help with rushing a big move, give us a call: 03 8566 7514. We will try to fit you in our schedule as soon as possible. We work weekends, holidays, odd hours at no extra...
read more
Tags:
rushing a big move
So, the time has come to move your office and you are looking forward to a change. Change is good. It, hopefully, provides the grounds for improvement and the foundation for something new and exciting. The process of moving, on the other hand, is rarely associated with positive feelings. It is stressful and expensive and in most cases a very responsible thing to do. The Essentials of an Office Move When you are moving homes it's one thing, but when you are moving your entire office, it is totally different. The removal process disturbs the working process and involves the relocation of important, expensive and often irreplaceable equipment, documents and data. During an office move it is twice as important to hire professional office removalists with a truck. The reason for that is that if anyone gets hurt during a move, professionals have insurance policies to cover any possible damages. On the contrary, if you ask your employees to move their workstations, you are the one who risks hefty fines if anything goes wrong. That being said, take seriously your responsibility towards the health and safety of every member of staff involved in the move. The next thing to consider is the confidentiality of everything you move. Filing cabinets are great for organising important documents, files and classifiers. However, depending on how sensitive the information kept in the filing cabinet is, determines the safety procedures you need to follow. How To Move Upright File Cabinets? Upright file cabinet is a cabinet that is taller than it is wider.  In order to move it, you need to: Empty the cabinets first. Classify and label (labels, labels, labels) your files and folders so you know later what goes where. This is a very important step. Books and files in large numbers are extremely heavy to carry, so you need to empty your cabinet first. If the information, contained in the filing cabinet is very sensitive, pack it in boxes and take in the car with you. Sensitive information contains the names, and addresses of clients or of offenders/victims, financial statements, diagnoses of patients, notes about their psychological  well-being, the names, addresses, diagnoses of little clients of yours i.e. children and minors. If the cabinet itself is smaller and the amount of files inside it is not overwhelming, you might be able to move it without having to empty it first and re-organise it later. Lock the cabinet drawers so they don't open and cause disturbance to the process; Get straps and a furniture dolly. Wrap the straps around the filing cabinet and load it on the dolly. Now all you need to do is to wheel it out. How to Move Lateral File Cabinets? Lateral file cabinets are wider than they are taller and in most cases they do need to be emptied before they are moved. Because their construction is different, if not emptied they may bend or break under the weight inside. Simply empty the cabinet and move it using a furniture dolly. How To Move an Empty File Cabinet? If the cabinet is empty, there are very few things to look for: Make sure the drawers are securely closed and won't be opening and slamming during the move. This could easily be fixed if you lock them, but...
read more
Tags:
moving a filing cabinet
,
office move
,
office removals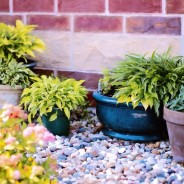 We've discussed this many times before, but it's worth mentioning it again: when moving, there's so much to think about! Besides packing your clothes, cutlery and books, you need to think of all the other small details like flowers, pots and plants inside the home, or outside the garden. That being said, today we would focus on the plants. Keep in mind: Australia has strict quarantine rules and regulations. If you are planning to move across states and bring your flowers and plants with you, you have to check with the state importation laws and to ask your removalists of choice what they think. It might seem silly that you are not allowed to bring a potted plant to a different state, but pots and plants are often targeted by insects and pests who use them to hi-jack the long journey. Introduced to a new area they might infest it, which can cause problems for other gardeners and eventually disrupt the local ecosystem. Okay, we might have gone a bit carried away – it's not that apocalyptic, but you get the point! A Few Weeks Prior To The Move Start preparing your potted and garden plants well ahead of the move if you want to be successful. 1. Start pruning early to restrict growing and climbing plants. This will make them more manageable on the day of the move. 2. Eliminate all insects, pests and remove weeds. For the above mentioned reasons it is a good idea to keep your plants as 'clean' as possible. 3. Get cuttings from your most valued plants and get seed ourish your plants by adding good compost; 4. Start transferring them to plastic pots. They will need time to get used to the new pot. Doing so a few weeks prior to the move will give them a chance to recuperate before the big relocation. Remember some plants are very sensitive and they feel changes in their immediate environment. A small change in temperature and level of light can damage them quite a lot. 5. Ask your vendor for the garden at your new home and what type of soil there is. If you are planning to relocate your plants you need to take it into an account and make arrangements accordingly. 6. On the day prior to your move, water your plants. 7. Call your removalists and show them the pots and plants you are planning to relocate. Keep in mind that those take up the most space in a removals truck, as they need to be placed at a distance from boxes and items that can harm them during the trip. That being said, a single pot can make all the difference between one removals van and two. This will dramatically affect your quote. It is advisable to take your estimates well in advance and discuss them with the removals company, so you get a final and fixed price. On the Day Of The Move 1. Don't forget to drain all the water from the pots. Avoid watering for now. Hopefully you will have plenty of time to do so when you arrive. 2. Put small potted plants in boxes, wrap pots in newspaper and label the boxes accordingly. If you are looking forward to a long journey poke some holes in the cardboard...
read more
Tags:
move plants
,
moving with plants
,
moving with pots
,
relocate flowers
,
relocate garden
​Moving homes is a big deal for cats – usually their home is a kind of a special place for them. Much of the cat's feeling of security and ability to relax stems from and is reinforced by familiar sights, sounds and scents. They are very territorial species and form a strong bond with their environment. The already established order of their own territory is essential to their well-being and stress-free existence. For this reason cats find it very difficult to relocate and get used to the new place once moved. To begin with, carry on with your removals preparation as you normally would. Book with a removals company well in advance, start packing four weeks prior to the move, starting from basements, attics and garages and moving on to other rooms. At first, your cat won't even notice what is going on. When you move towards more important rooms like living room, bedroom, kitchen, do little every day and try not to scare your cat. If you need bulky furniture moved, or you think you'll be making too much noise, you could probably restrict your cat's access to this area. If you are in the kitchen, leave your cat in the living room. During Relocations Do: Get a cat carrier if you don't have one yet. It is important to keep your cat in the carrier as soon as the removals truck arrives. Sometimes cats get scared when the removals men get in and start taking furniture out. This may cause the cat to become aggressive or worse to run away. The least you need to worry about is finding your cat on a moving day. Bring all the cat's toys, blankets, trays and bowls. It is important for your cat to have familiar items in the new home. It will be easier for her to feel safe when she is a surrounded with her own things. Keep your cat inside for a week or two after the move. It's good to allow your cat to explore her new territory, but if she likes to go outdoors, it is better to start walking her a week or two after. If you leave her unattended outside she may run away in an attempt to go back to your old place. During Relocations Don't: – Don't transport your cat in the removals truck. Your cat is safer with you, plus you can attend to her needs and try and comfort her if she is not calm. In the removals truck, although everything is carefully packed and loaded, box may get displaced and put your cat in danger. – Don't leave the cat inside a hot car on a warm and sunny day. Even though it is advisable to keep your cat confined and safe, if it is a hot day, the temperature in the car will become unbearable for your cat. – Don't freak out yourself! It's important for you to feel calm, so your loved ones and pets to feel calm and safe too. Just like children mirror our emotions, pets feel us. – Don't forget your cat. It's not common for people to forget their pets, but moving is stressful business and it may skip your mind to load the cat carrier. Before the last pieces furniture are removed...
read more
Tags:
relocation with a cat
​If you have used your garage and attic as a dumping point for items you no longer use, now would be an excellent time to get rid of all that. Why? Because one box can make all the difference between two removalists trucks and one and identifying what you will need and what needs to go is crucial for minimising your removals costs. You have a few options: Donate your items; Organise a garage sale; Throw away; Reuse, repurpose, recycle; Obviously we wouldn't encourage you to throw away your stuff, especially if your items are working and can be useful to someone who can't afford to buy them new. Why dump them in a landfill where they will just do more harm than good? Instead make some profit by organising a garage sale. It is such a wonderful way to re-connect with neighbours and members of your community. How To Organise a Proper Garage Sale Try to pick a sunny day for your garage sale and create an event in a local Facebook group. Alternatively you can use the old-fashioned leaflets that always work like a charm. Make sure you hand them around a week prior to your sale. Give your neighbours a call and make sure they have seen your leaflets. You can also post a note in a local newspaper, or on a traffic post. Clean thoroughly all items and improve them if they need a little polish. It's true that one man's trash is another man's treasure, but you don't want to sell people junk. If something's broken fix it before hand and present it in good working condition. Organise an area for people to test items. If it is an electrical appliance, people would want to see if it is working. And finally, make a day out of it. Garage sales are supposed to be fun. Get some drinks and snacks and try to enjoy your day. It is not only a day you get to make a few extra bucks, it is a day you are letting go of items you no longer need. It is also a day to rekindle old friendships and neighbourly relations....
read more
Tags:
house relocation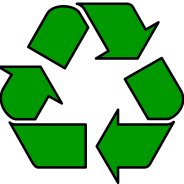 ​Going green, recycling and re-using items is now no longer an activity reserved for hippies and hipsters, but an absolute must for everyone. Everyday a numbers of species become endangered and it won't be long before the same happens to us. Did you know that around 31% of landfills contains nothing, but cardboard? Moving to a new home requires anything from 15 cardboard boxes to 30 and more depending on the size of the family. For this reasons, our removalists at Paul's Removals Melbourne take seriously our responsibility towards the environment and the health of our clients. For this reason we aim to use reusable or recyclable packing materials and we encourage you to continue our mission. Besides being recyclable, cardboard is also compostable. If you are a keen and green gardener you might find the following tips very useful. Types of Cardboard Corrugated – the one used more often for moving and packing purposes. It doesn't look fancy and is easily composted. Flat – cereal boxes, juice boxes and all other commercial ones. Wax-coated – such cardboard is often covered with laminated materials, foil, or is chemically processed. For this reason it might be best if you can recycle it, instead of throwing it in the compost container. How To Compost Cardboard? Always cut in small pieces – this way it becomes easier for bacteria to consume it. Larger pieces are hard to decompose. Soak the cardboard in water – this allows easier decomposition and bacteria thrives in moist and dark environments. Always make sure your compost pile is moist! When you are mixing your compost pile place your cardboard at the bottom and add some items rich in carbon such as dead leaves, hay and straw. Add nitrogen too. After you have made sure the cardboard forms the base of your compost pile and you have added items rich in carbon, now is the time to add materials rich in nitrogen to the mix. Those include mowed grass, spoiled fruits and veggies, peels, manure. Trap the gases and "seal" with a layer of soil on top of the mix. This isolates the compost pile and protects it against outside factors. To further enhance decomposition "stir" and turn the pile around. It takes 6-8 months, but it provides healthy, natural compost for your garden, reduces your garbage disposal and spares...
read more
Tags:
cardboard boxes
You've carefully planned your home relocation and carried it out accordingly to the moment where all your furniture is safely moved to your new home and your boxes are neatly delivered by our removals men. Now, you may feel like the worst is behind you, but you have to be careful of the post-relocation blues, as we call them. Post-Relocation Blues May Include: Stress – it may come in the form of an urge to unpack and sort every box lying around, even though you know it is mathematically impossible at this time. You have to fight your OCD and just accept the "new normal". You may not be able to unpack and put everything in order in one spree. Confusion – even though you packed and labelled everything, you feel lost amid boxes and items and wonder when and how you should unpack. Maybe the layout of your new home isn't the same as you remembered it during the viewing and now you feel like some furniture don't fit, or some boxes should be  This may be due to fatigue. All you need is a bit of rest and it will all come back to you. Nostalgia – sadness and sudden feeling you miss your old home. Your new house still feels empty and foreign and you are overwhelmed with memories from your previous home. Depression – a feeling like you don't belong in this place, like you've maybe made a mistake and/or carried the move against your will (husband/wife's new job, kid's new school, etc.). Now you are left feeling stuck. In such a case give it a bit of time and look at the bright side. How To Fight Post-Relocation Blues? Make the beds In our years of experience we know that a bit of sleep and well-deserved rest can do wonders. Make sure everyone's bed is sorted and ready in case someone wants to take a nap. Go through the bathroom and give it a quick clean. A shower and a (hopefully) comfy bed is all you need to forget your negative feelings and emotions, or at least until a later time when you will be better equipped to deal with them. Have a meal You can get some takeaway or order food. It may be improvised, but it will instantly energise you and give you strength to carry on unpacking. Unpack essentials first Don't worry about the clothing just yet, simply unpack toiletries and other personal belongings that are essential. Delegate little jobs You can't do everything yourself, so discuss who will do what. Take care of children And no, don't get rid of them permanently. Simply arrange a friend or their grandparents to take them during the first night of your move. The can be nuisance and you need to be hands-free during moving day. Get rid of stuff you don't need We usually give this advice prior to the move. You really don't want to pay for a truck and removals men to help you move something you don't need anyway, but if you still end up with items like this on the other end – be ruthless. It is immensely liberating to let go of things you don't know where to put, but in the same time know you are not...
read more
Tags:
removal tips
To most people relocations are costly, tiring and stressful, but rarely they consider them dangerous. As a professional removals company in Melbourne, we do feel the need to warn potential clients that there are certain risks when moving and those need to be identified prior to the big move. We always go the extra mile for our clients and eliminate those as much as we possibly can. What are the Potential Relocation Risks and Obstacles? Bodily harm This is the first and most important risk during a move. Possible bodily harms include – back injuries, twisting of the body, fractures, tripping, etc. It is important to always hire removalists that are covered by insurance policies and will receive an adequate medical treatment in the unlikely event of damage. If you pay individuals who are not insured and they hurt themselves doing work for you, you might be liable to pay them for any bodily harm or injury acquired during the move. Awkward items and heavy boxes Some items are either to big, too heavy, slippery or plain awkward and won't go through tight corners and stairs. Slippery items can pose danger too. Obstacles on the way These could include blocked halls and corridors, blocked front door or stairs an elevator that doesn't work, or a congested road. Our Removalist's Solutions How to Eliminate the Chances of Bodily Harm? Do not involve children, pregnant women, elderly people and those with previous injuries or with a condition that makes them more prone to such. Take regulars breaks and do not engage in heavy-lifting in close succession without Wear appropriate clothing and shoes. Clothing that restricts movement can slow your reaction time, or force you to move items in an unhealthy posture. It's better to pack more boxes with an equal and bearable weight, than just few boxes that are either too big, too awkward, or too heavy to move. Warm up a little bit and always start with the lighter boxes and literally move on to heavier. Where possible minimise manual labour and substitute it with a mechanical – use furniture dollies instead. A relocation sometimes involves the moving of items that haven't been moved in years. This can cause piles of dust to come out. Individuals sensitive to dust particles, such as people who suffer asthma should not be in the room. To minimise twists to the body be careful when you are reaching above shoulder level and mid thigh level. How To Pack Items So They Are Easier To Move? When you pack boxes make sure you don't fill them to the brim. Secure them with tape, so they don't open. Warn our removalists about any big items. Not that we are scared of them, we just need to come up with a plan if there are corners too tight, or stairs too narrow. Label boxes correctly. We need to know what contains fragile items and what confidential. Those will be arranged in the truck accordingly. How To Remove Obstacles on The Way? ​ Clear clutter, throw away or organise rubbish removal services for items that you don't need. You need to do so to clear hallways, corridors and patios for our removalists to be able to carry on their duty. On the day of the move call at...
read more
Tags:
removals tips